Selfies, boomerangs, filters, dogs, cats, carpets, landscapes, shoes… the list goes on.
Today, Instagram sits at the forefront of social media platforms – with over 800 million active users a month and 500 million daily active users it boasts higher per-post engagement rates than any other platforms.
"Hot damn, check out those figures!"
In 2016, Instagram announced the launched of Instagram business profiles – this enabled accounts to be recognised as a business on the platform. Since then the business profile features have vastly grown, with interactive pinpoints, action buttons, landing pages and analytics, making it a vital marketing tool for any business.
So, what are the benefits of Instagram for your Business?
High popularity among Consumers
Since it's inception in 2010, Instagram's user base has consistently grown each year with over 800 million users as of January 2018.
It welcomes creativity
Instagram is all about being visual, filled with an abundance of colourful, high quality, fun and appealing photos and videos. This gives your business the chance to jump on the creative bandwagon and promote your products and services in all lights. Whether it's capturing what goes on behind the scenes at your company, events or even just a glimpse of the sun through your office window, it gives your followers an exclusive flavour of your company's culture.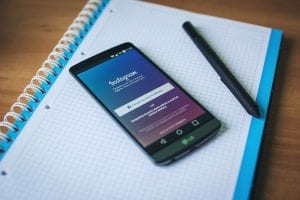 Reach new audiences
Instagram allows you to discover new photos, people and businesses on a global scale. Hashtags are nothing new, but they're a great way to discover new content as well as allowing others to discover you! Instagram also has a discover tab, which allows users to find new profiles that may be of interest to them based on the accounts they currently follow.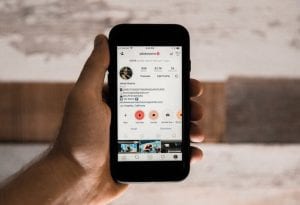 Generate Sales
Creating top shelf, professional visual content has never been easy. With free easy-to-use photos apps and Instagram's built-in editing feature, you can produce sleek, high-engagement content right at your fingertips. This integrated with action buttons is a great way to drive sales or traffic to your website.
Stories
Originally a feature established on Snapchat, an Instagram story allows users to post customisable photos or videos for 24 hours. Found at the top of a user feed or directly on profiles, they offer a broad range of creative features such as drawing, augmented reality filters, writing tools, animations as well as locations, hashtags and mentions from other users.
This is a great way to capture day to day life and be even more playful with your content. The location feature is also an effective way for local users to discover your business – when tagging your location, Instagram will register this, and it can appear in the discover tab under the given location in a story.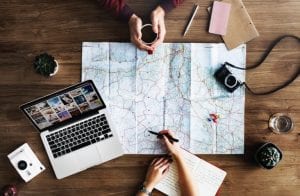 Advertisement
Like Facebook, business profiles also have the option for paid content promotion. Considering the statistics on how receptive Instagram's audience is, paid promotion can be a hugely beneficial way to advertise your business. Instagram ads can also be highly targeted, based on a user's location, age, gender and interests.
Get set up on Instagram today, click here to get started! As well as Instagram, we can also manage your businesses Facebook, Twitter & LinkedIn. Check out our Social Media Management package here.