Contact us
We'd love to hear from you. 
Cheltenham
hub8
Unit H2, The Brewery Quarter
High Street
Cheltenham
GL50 3FF
01242 379 279

get directions
Go on, make the first move.
No need to be shy.
There are a number of ways to show us you're interested.
However you feel most comfortable.
Gloucester Studio
Cheltenham Studio
Leave us a review!
Please give a few seconds of your time to let us know your thoughts.
Clicking the button below will take you directly to a review page on Google Search.
Simply click 'Write a review' and share a few words; we appreciate your feedback.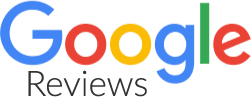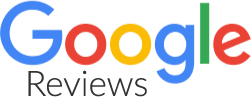 Honest, trust worthy, fairly priced, excellent customer service, genuinely nice and friendly people......... I could go on but Chris's head might explode haha. After having a mess of a website built by a previous company. Chris and Lily truly went above and beyond to build an e commerce website which seemed near enough impossible due to the large database. There we're a few hiccups along the way due to the complexity but this never stopped them from getting it right. Nothing was ever too much. Thank you guys and we're truly grateful 🙌🏾
The team are really friendly and they know their stuff.
Great business, awesome people and amazing customer service!
Nettl have always been on hand to support our business needs in our years of growth. They are friendly, professional and responsive which is exactly what we required from them. Nothing is ever too much trouble and I would highly recommend them to all!
They were fantastic. I needed to create a leaflet for a mutual aid group, I gave Lily the wording and she made a beautiful leaflet with barely any brief at all ('friendly looking and easy to read'). It's far better than expected. Lily was so nice and patient too. The cost was excellent, great value for money. Very highly recommended, wouldnt use anyone else.
Cant rate Nettl high enough. They have designed and created our brand from scratch and created thomasandthomasproperty.co.uk. Chris and his team created exactly what we wanted. Wouldn't go anywhere else.
Chris is very knowledgeable and professional. It's clear he's really committed to providing a great service and I've enjoyed working with him
Vastly underwelmed with the website provided by these first. Missed deadlines, not performed nearly as well (as per the brief). There's homemade websites out there doing much better than a site that cost well over a couple of grand. Avoid. In response to the owner. The design brief when I came to you guys was the organic performance needs to be good which wasn't an issue. I was advised of short term methods which wasn't really the focus of what we needed. I'm amazed you think the cost is value for money here I really am.
Deckstar Deluxe
2020-06-08
Fantastic and would highly recommend!
Nettl Cheltenham have recently completed the rebuild of our website and we were extremely impressed with the tight time frame they delivered it in and the value for money they provided. It's great to work with a local team, but know they have the backing of a big HQ team too. We're looking forward to this being a long term relationship with our website and digital marketing for Bay's Kitchen.
Hayley Burdett
2020-05-06