Quite frankly, it's not what you say, it's how you look when you say it.
Our extensive range of exhibition displays and fabrics gives you the tools to emphasise your message and stand out above your competition. Splendid for expos, meetings, work spaces and point of sale.
Create enormous eye-catching displays without the eye-watering price tag. From roller and PVC banners, flags, table cloths and fabric stands to gazebos, deck chairs, bean bags and meeting booths, We have it all!
Indoors? Outdoors? Last minute? We've got you covered.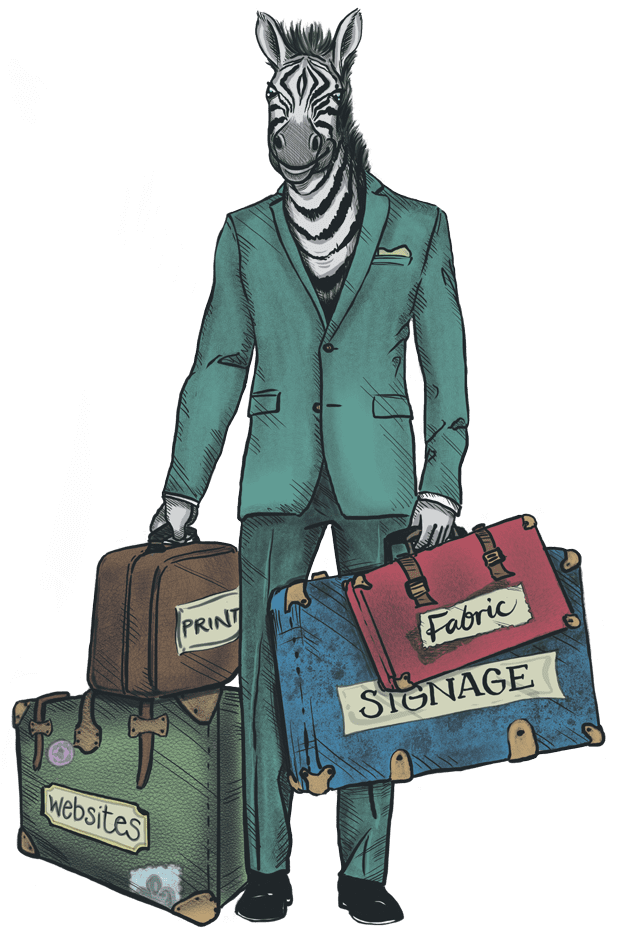 If you want folks to find you offline, beckon them with glorious signage.
These days it's possible to brand every inch of your building. If it stands still long enough, we can cover it in magnificent graphics. That means floors, ceilings, walls and windows. Don't forget the outside too, railings, billboards, office signage and pavement signs.
We print onto a mighty range of rigid substrates, from life-size cardboard cut-out figures to gleaming aluminium panels. And vinyl stickers too – for walloping wallcoverings and vivid window graphics. All made, with love, in our own factories.