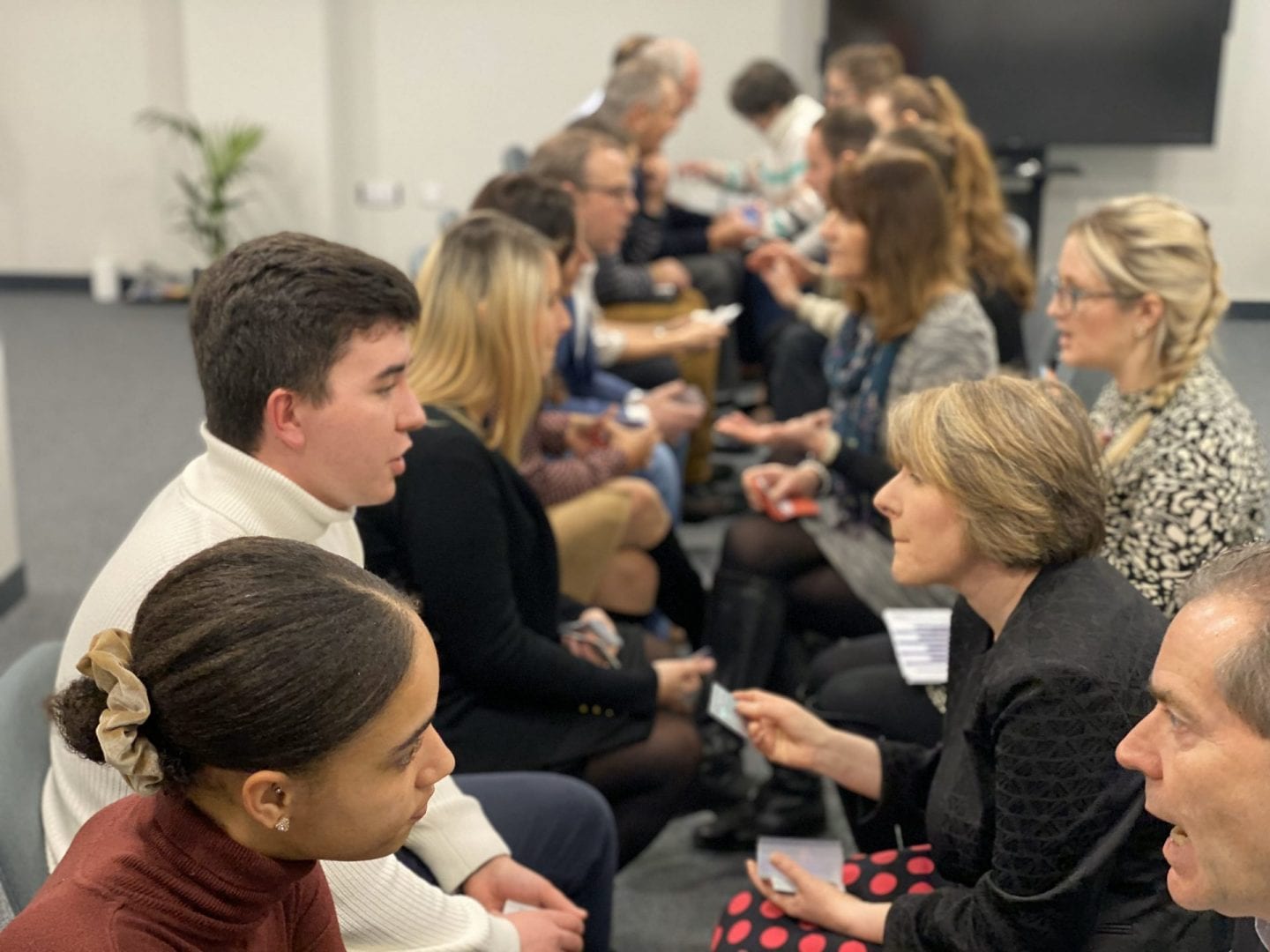 On Thursday 12th December 2019 we co-hosted our very first Nettl Business Social with The Business Growth Network in association with Gloucester BID and the UK Digital Retail Innovation Centre.
Local businesses were invited to join us at the UK:DRIC (which is home to our Gloucester studio) to get social through Speed Networking!
So what is Speed Networking?
Speed networking combines the elements of speed dating & networking into one. Chairs are set up in rows facing each other, each attendee has one minute to give a breakdown of what their business has to offer, once the minute is up – you move along!
It ensures you meet the majority of people in the room – lets face it, you can know within the first minute if you might be useful contacts going forward. Why get stuck through starters, mains and desserts making poilte chit-chat? At the end of the session, attendees can decide which people hold any opportunities / connections for them and tie up any possible prospects. Simple, quick, easy & effective!
This concept was brought to life by Mark Linton LBB & Dr Cheryl Whiting of The Business Growth Network.
Our session was led by Mark Linton LBB. His experience and history lies in the British Army and from this he creates a regimented, fun and charismatic approach to Speed Networking. If you don't move on by the time the whistle blows, you don't want to know what might happen…
We had such a great time meeting a range of new businesses and building some new connections – we hope everyone enjoyed it too.
Speed Networking is a definitely a much more effective approach to networking, we highly recommend it.
We'd like to thank Emily Knight, UK:DRIC Director for letting us use the wonderful space and The Business Growth Network team for hosting it with us.
Did you come and enjoy it?
Were you tempted yet but didn't make it?
Worry not businesses of Gloucester – we'll be back for more in the new year!