PAY PER CLICK ADVERTISING 101
Everything you need to know to get started and have a basic understanding.
Pay Per Click advertising has been a revolution in marketing and is the largest area of growth, for good reason. We want to tell you all about it and how we believe it can really work for your business.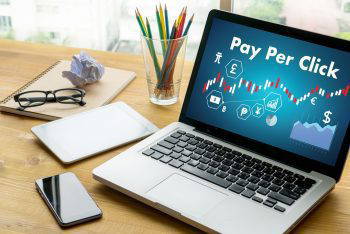 What is Pay Per Click (PPC) advertising? – It's a way of paying to get to the top of Search Engine listings. (When we talk about Search Engines, Google is by far and away the most popular so we concentrate on that.) Whilst they're placed adverts, they're designed to look similar than natural search engine results, and despite what you may think many, many people do click on these ads. It's massive, Google makes $20 billion a year profit from this but this comes from people running poorly managed campaigns. We're confident you'll get back more than what you put into this area of marketing, if it's run well.
It's uniquely tangible – The fantastic and unique thing about PPC is it's instantly measurable and changeable, more than any other form of advertising. You can tweak and improve every day if you want to, and in no other form of advertising can you specifically and exactly target people that are searching for the service you provide. Compared to advertising in a publication, instead of hoping someone reading the publication is looking for 'web design and marketing gloucester', we can have our advert pop up when some searches specifically for 'web design and marketing gloucester'.
Selecting your keywords – Keywords are the trigger for your advert to appear on a person's computer, for example as shown in italics above. This example is a 'long tail keyword', it basically presents better value and targeting to your campaign. Each keyword trigger costs a different amount, depending on the competition and number of searches for this keyword. For example 'web design and marketing', without the geographical element will cost lots more because you're competing on a national level. We may be talking about 4p per click compared to a few pounds per click. We advise our clients to focus right in on 'narrower' (or longer tail) keywords to ensure the very best value. We can provide a report on words related to and around your business which shows the cost of various keywords and phrases.
Google v Content network ads – You may have seen on some websites, there are 'adverts by google'. You can choose whether you want to appear on relevant, partner websites – or purely on Google. This may be relevant and useful to your business or not. Content network is a little more like traditional marketing, as you're trying to 'distract' people rather than helping solve a persons search query. The key is to separate out. If in doubt, we'd advise to disable the Content Network.
Click Thru Rate (CTR) and quality score – Where and how often your ad appears is largely based on the budget you set for your adverts. If I set a £50 a month limit to my click thru costs, I will get approximately double the appearances of a competitor with a £25 monthly budget. However, it's not quite as simple as that. Depending on your CTR, Google awards you a Quality Score, it uses as a measure the % of people seeing your ad and clicking on it. Changing, testing and reviewing your CTRs to increase them is a crucial part of making this marketing strategy work the hardest for your business. Being clever means you should be able to increase the CTR and reduce your costs.
Relevancy and landing pages – Google is clever. It also ranks your advert by checking your landing page and website for relevancy and uses this to score your advert. This is also reflective of a customers experience. Clearly, if someone clicks on our advert using the 'web design and marketing' example, they want to be spoken to about that when they click through to your website. Various ads landing on the most appropriate pages is key, not only to improving your PPC campaign, but in converting visitors into customers.
Maximise, convert your website visitors – A PPC campaign is a very effective tool in getting more traffic to your website. The crucial element is then to make a sale from this visit. This requires fine tuning of your website, it's headline, copy and the offer. We can help you independently look at your website and review its offer to make the most of your visitor as a buyer.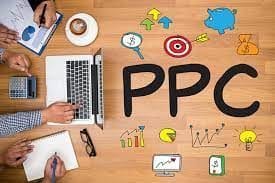 See for yourself
We can set up, run and manage a Pay Per Click campaign for you. We can use our expertise to maximise these campaigns to really benefit your business to save you time and hassle, for a small monthly fee. Compared to traditional advertising, we really do genuinely believe PPC provides a great value form of marketing and advertising.  We provide a monthly report so you can see exactly how your ad is performing and we'll constantly suggest improvements.
The first thing to do is to ask us to produce a Keyword Analysis report for your business. We'll provide this free and without obligation to continue – what have you got to lose? It's a really useful way to get an idea of what people are searching for around your business and the services you provide, if nothing else.