LEAFLET MASTERCLASS 
Leaflets are so versatile, it's no surprise so many of our customers find them an essential part of their marketing. Whether they're being popped through letter boxes, inserted into newspapers, posted out or propped up on the counter — they look great in glorious full colour and are incredibly low cost.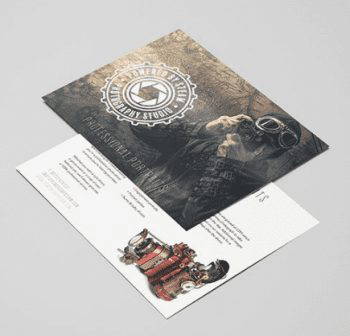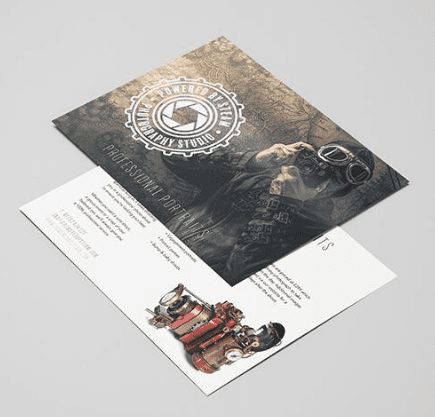 Many things will affect the response you'll get from your leaflet campaign. Answer these questions and make your leaflets work harder for you:
Who's Your Target Market?
Who are you trying to reach? Are you selling to consumers or businesses? Where do they live? What industry are they in? What age group? If you can't answer these questions, you'll find it a bit trickier to find the right way of targeting your market.
What's Your Point, Caller?
Presumably you're investing in marketing to win more business. We do it all the time, so there's no need to be shy. Think about what makes you different or special. What problem can you solve? What need can you satisfy? What's your Unique Selling Point — yourUSP? Why should they buy from you?
What's In It For Me?
We've seen leaflets which are no more than business cards — a name, a number and maybe a list of stuff they do. When you get a leaflet like that, what do you do? Save it or bin it? The most effective leaflets use time-bound offers. Maybe "half price this month", "free teddy with every quote" or "free consultation during November." Think really hard about offering an incentive — and the level of it. "5% off" may be enough to get some interest… but what would "25% off" do to the response?
What Do You Want Me To Do?
What's the next step? You don't need to close the deal there and then (although, if you can, do it!) Tell them what you want them to do next. "Call now for a free sample", "Bring this leaflet to…" or "Email us for a quotation." Spell it out. Make it easy for them to buy from you.
How Will You Reach Me?
There are many ways to get your message out. First or second class post is highly targeted, but quite pricey. Try inserts in a local free newspaper, or pay some local kids to do a leaflet drop. For a more targeted approach try an insert in a magazine read by your target market. Selling crochet saddles? Put an insert into 'Your Pony Magazine'.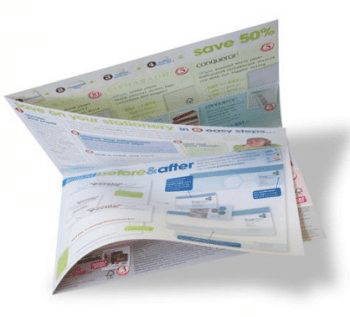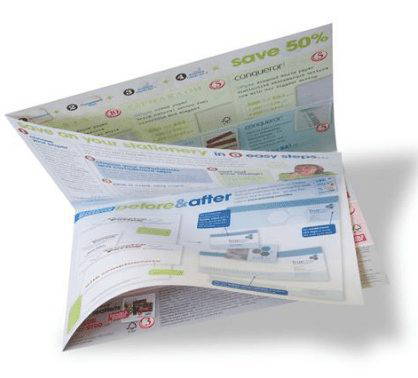 What Will It Look Like?
We'd recommend that you spend at least 30% of your budget on design. Design can mean the difference between success and failure. A badly designed leaflet may do more damage than you think. There's no such thing as a second impression, so get it right first time. We can help. Design is our business, after all. Talk to us.
When's The Best Time?
This will depend on what you're selling, although according to the Direct Marketing Association, October is the prime time for inserts. You'll probably get a lower response in summer months, since your recipients may be sunning themselves in Benidorm or Barbados. At Christmas, your message will have to work harder to compete with all the others.
Anything Else?
Leaflets are a wonderfully effective marketing tool… when they're used correctly. We want you to be successful for selfish reasons — you'll invest more with us if you are. Let us help you succeed — get us involved from the start. And, good luck!