Introduction to design for print
Today was a big one at the Nettl Acadamy! An introduction to the do's and dont's of print! I found today especially useful and interesting as it really helped give a great understanding of what to look out when designing for print. I also learnt about the variety of products and services that nettl have to offer. In today's blog I am going to give you a summary of what we covered in this course!
RGB is short for Red, Green and Blue. The RGB colour mode uses these base colours to form just about every other colour you can imagine as red, green and blue are additive colours and is the colour mode that is used for for screens.
CMYK uses subtractive colours (Cyan, Magenta, Yellow and Key). Key is another term for black. The CMYK process works so that as you add colours together, light is absorbed or removed to create various colours.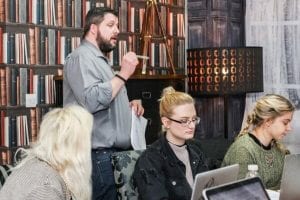 Why add black?
Why is it important to consider ink levels?