THE COUNTDOWN
TO GDPR
ENFORCEMENT
25th May 2018
You'll have heard a lot more about GDPR since we first mentioned it last year. Time is running out. The new legislation comes into force on 25th May 2018.
If your business uses email marketing, sends direct mail or makes sales calls, some things you might do today will no longer be allowed.
But there are some easy things you should do right now, which mean you won't run into trouble later.
We can help.
HOW DO YOU GET THEIR FULL ATTENTION?
Do you write proposals, send quotes or make estimates? Truth is, yours is probably not the only one a client gets.
So how do you increase the chances of winning the work? Following-up is really important of course. Quite often the fastest quote wins the day.
But there are other techniques. Send
your proposal by email, but also post a hard copy. Stick it inside a folder. Why?
It shows you're serious and credible.
There's some psychology going on too. The act of opening the envelope and unfolding is a bit of theatre.
It's not some tiny flyer. It's a huge double page spread of 'you'. And they're holding you with both hands. And you're blocking out other distractions. And now you have their full attention. Close the deal.
MOST POPULAR BUSINESS CARDS
REGULAR
Simple, elegant and thick 400gsm silk artboard. Same day despatch available. Delivered in 48 hours as standard.
(250 from £32.40)
LUXURY
Our number one best seller. 400gsm matt laminated board on both sides for a sophisticated finish.
(250 from £36.90)
STAR MARQUE ™
Spot gloss highlights on top of matt lamination which shimmer in the light and look absolutely delicious.
(250 from £56.70)
STATIONERY
120gm bright white smooth wove paper is our number one seller.
(250 Letterheads from £53.10)
(250 Comp Slips from £36.90)
100gsm white bond paper is an even more cost effective range.
(250 Letterheads from £51.30)
(250 Comp Slips from £27.90)
Need Inspiration?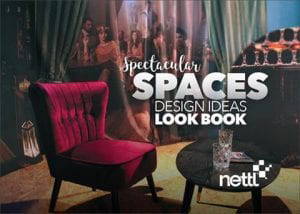 It's time to make your workspace more productive.
Create an engaging environment for customers and your team.
Why not download our Spectacular Spaces Design Look Book and get some ideas?
DROP IN FOR A COFFEE
Come in. Take the weight off.
Have a coffee. Have a brew.
You can find us Cheltenham, just opposite Boston Tea Party, or in Gloucester right by the Cathedral. If you're not thirsty, drop by anyway and say hello. At least you'll know who we are for when you're ready.
PRODUCT OF THE MONTH
Twelve Sided Trolley Coin Keyring, £1, can be printed one or double sided in a full colour digital print.
Made in the UK from 100% recycled plastic. Quality steel / nickel plated lobster style clip.
Purchase today from 20p!