WEBSITE / MULTI-PAGE / E-COMMERCE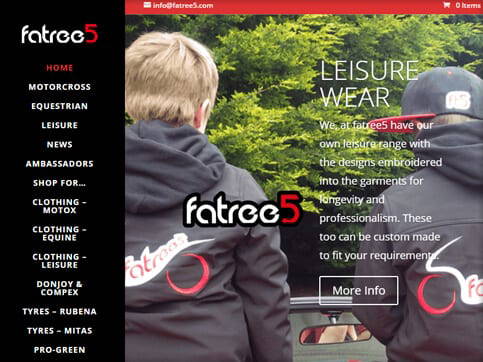 Fatree5 was established with the intention of offering high-quality, durable clothing and accessories for the motorcross and equine industries – although they do have interests in other extreme sports.
We created an ecommerce website which could facilitate their broad range of stock, which has been split into sub-categories and displayed in the side-menu. They also have the facility to create regular news updates.